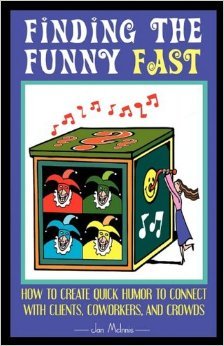 FINDING THE FUNNY FAST; how to create quick humor to connect with clients, coworkers & crowds!
Jan shows how ANYONE can add humor to their communications to get their message across, connect with others, sell a product or service, and diffuse tense situations! She's written humor for everyone from theTonight Show monologue, to radio, greeting cards, CEOs,  and even guests on the Jerry Springer show!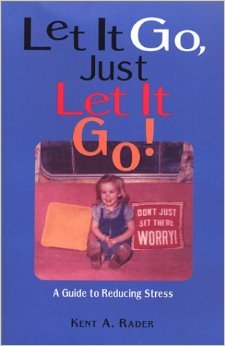 Let It Go, Just Let It Go!
Kent steps you through stress reduction – fun and painlessly! We have only one life to live. Why continue experiencing feelings of stress on a daily basis. Find out where feelings of stress comes from, proven methods for changing your perspective on stressful events, creative problem solving and more!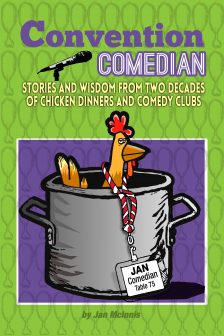 Convention Comedian
What's it like to be a full-time comedian? You can find out in these pages. Jan has spent over two decades as a professional comedian, touring throughout the country and making people laugh in all sorts of venues from traditional comedy clubs to the unique convention stages. And no, it isn't all smooth sailing! She's had to contend with weird room set ups such as the floor spinning her around 360 and tough bar club owners who didn't want her to do "thinkin jokes." All of these experiences have given Jan some valuable insights into dealing with people that will resonate with you regardless of what profession you're in. She shares this wisdom along with her stories to give you a peek inside this unusual and fascinating profession